I was working with a client yesterday on the standard Sage SalesLogix Opportunity Detail Crystal Report and we came upon a issue that was not addressed in my review or in my attempt to improve the report.
The issue – if you have multiple History records, all from one day, you only see the first record related to the Opportunity. Since this seems reasonable that you would have more then one History record on a single day I thought I better address the issue.
For the example below there are four History records all entered in the SLX environment for this Opportunity.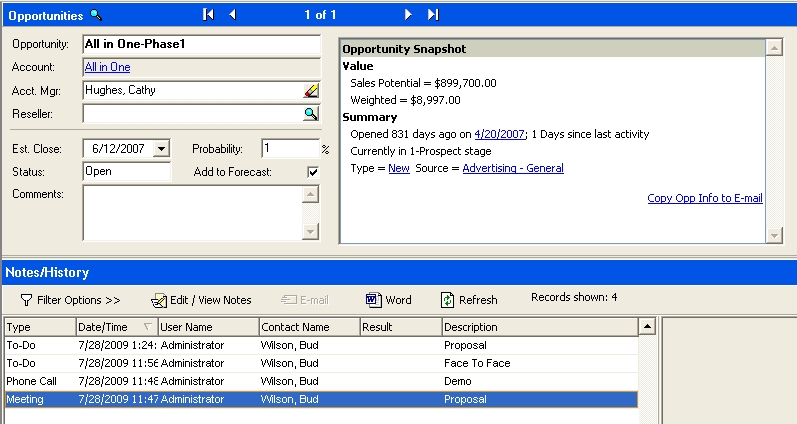 You can see in the standard report that there is only one displaying.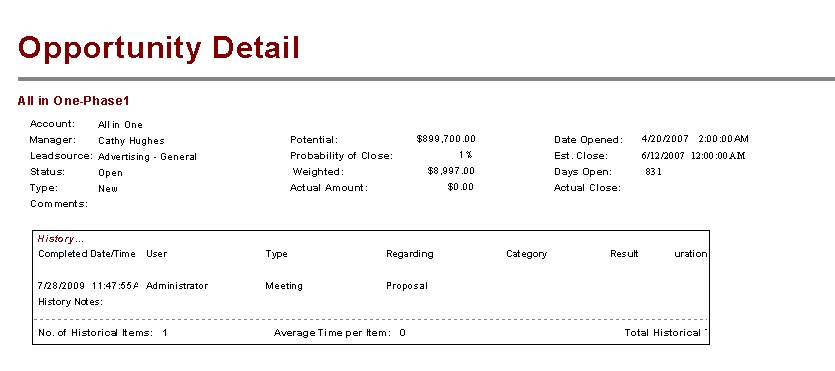 This one really had me stumped but I did get it figured out. The issue had to do with grouping. The History Sub Report had two groups sorting it's data. Group 1 sorted by History Completed Date, Group 2 sorted by Full Name which is a formula field used to clean up a Contact Full Name to display related to a History record. What I had to do to get the report to display all of the History records is to change Group 1 to sort by History.HistoryID and Group 2 to sort by History.CompletedDate.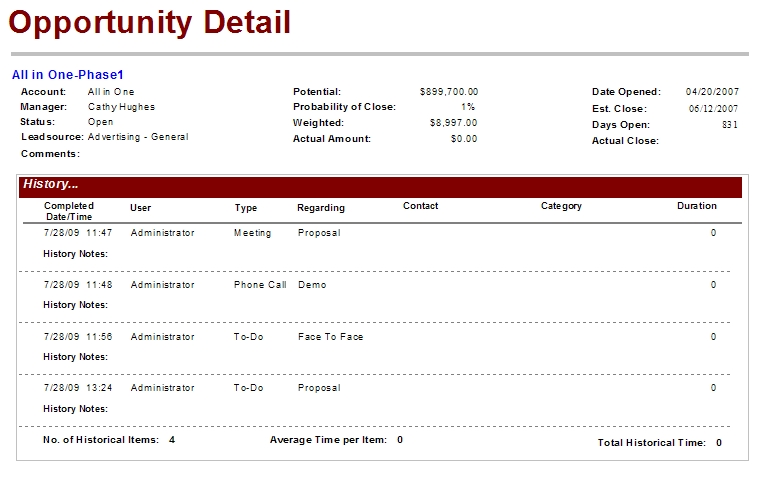 Man, I like the updated report.
One other thing to note about my experience yesterday. Sometimes you just have to take a walk to get things worked out. I struggled with this fix, I could not figure it out, in my minds eye it should have worked the way it was written. I went for a walk and came up with the idea to change the groupings which as you can see worked well.
I updated the CFX_OpportunitiyDetail Report and you can download using this link.
Get all of our Free SalesLogix Reports here…
Thanks for reading. Geo