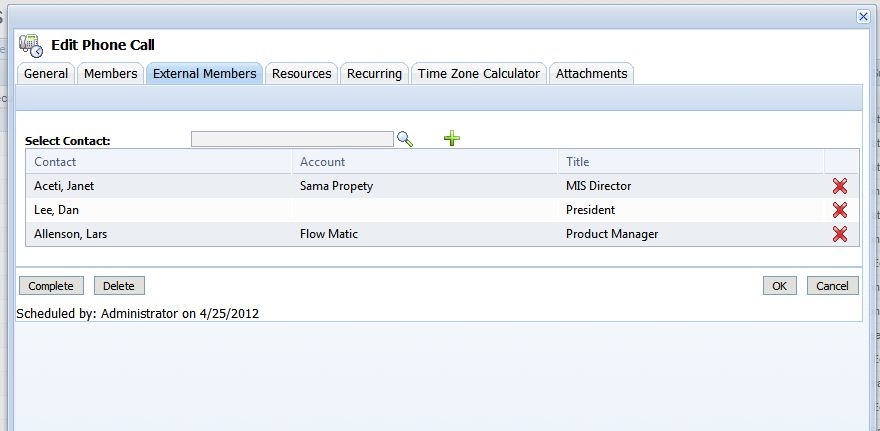 Customer FX has created a new capability for the Sage SalesLogix web client that enables you to link multiple Contacts to a single Activity record. Once the Activity is completed, a separate History record is created for each of the linked Contacts.
I finally got access to the development system that has the
code the enables you to have multiple contacts for a scheduled activity.
It creates a single activity record viewable only at the
primary account and contact however when you complete the activity, it creates
a separate history record for every included contact. It also filters the
history at the account level so that multiple copies of the same history record
do not display there.
Click HERE to see it in action