If you work on SalesLogix across a number of remote desktop connections and a number of different workstations as I do, you may occasionally run into an issue where the Properties or Toolbox windows cannot be made visible. This happens when you first start a Remote session from a machine with a greater screen resolution, move one of those windows to the far right of the screen, then start a Remote session on a machine with a smaller resolution. You can then end up in a situation where the propertes and/or toolbars views are technically "visible" but are in a position outside of the current screen resolution.
This can be remedied pretty easily by closing Architect, deleting the registry key: HKEY_CURRENT_USERSoftwareSalesLogixArchitect and then reopening Architect.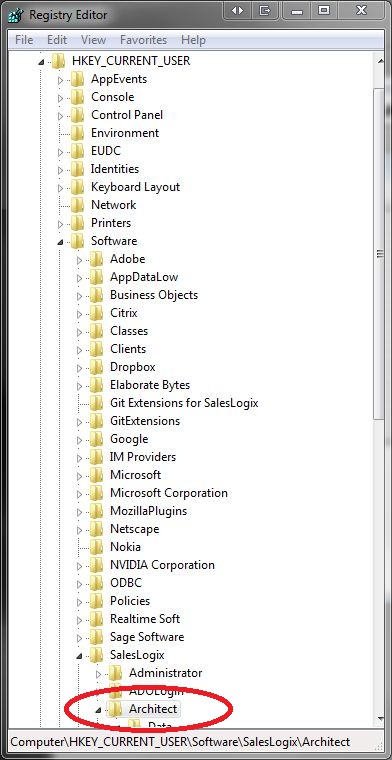 The registry key will be recreated upon reopening architect, and the Properties and Toolbar windows should be reset to their default positions.