Continuing on with my review of the reports that come in a standard Sage SalesLogix implementation we come to the very lonely Return Material Authorization report. I say lonely because there is only one report in the RMA group. This report is sent out to your clients providing the authorization information to accompany an item through your returns process. This is a well built simple report which provides most of the information that is loaded in an RMA record.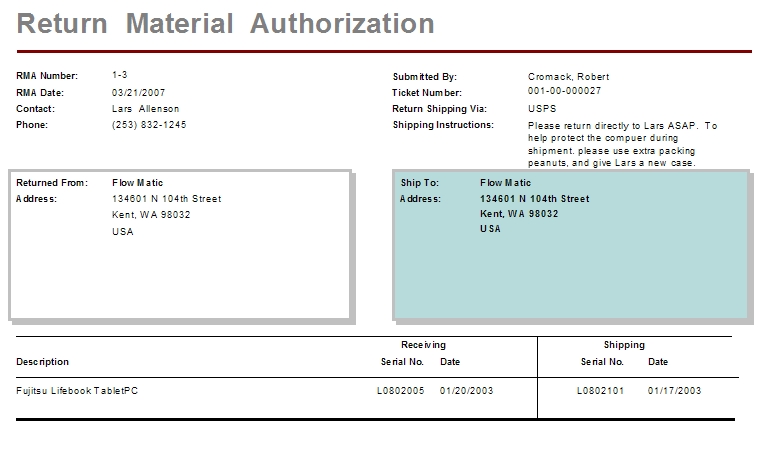 My only complaint is getting to the report. This seem like one of those reports that should be launched from the RMA detail form allowing for instant access instead of leaving the RMA area and running the report.
The report uses the condition fields of Assigned To and Assigned Date but if I were to run this report using standard functionality I would add a value to the RMA Status field like "Send RMA" and then build a group to launch the report from based on user name and the status.
Since this is potentially a customer report one of the modifications I would recommend is inserting a logo in the header of the report.
Short post today, getting ready to take on the 16 Ticket level reports coming up next. Until then, Keep Smiling, Geo