We are still reviewing the Ticket level reports that come with a Standard Sage SalesLogix Implementation. The two Crystal Reports being covered today are labeled "Tickets Closed by Assigned" and "Ticket Closed by Received".
The layout of these two reports are exactly the same. You see below these reports put out exactly the same information. Both of the reports are sorted by the SECCODEID from the Ticket Table. This value is assigned from the Account on the creation of the Ticket and basically is the value entered in the Account Ownership field.
So the only difference is really in the condition fields that are entered as the report is added to SalesLogix and those are set to Received By and Received Date for the Tickets Closed – By Received report……….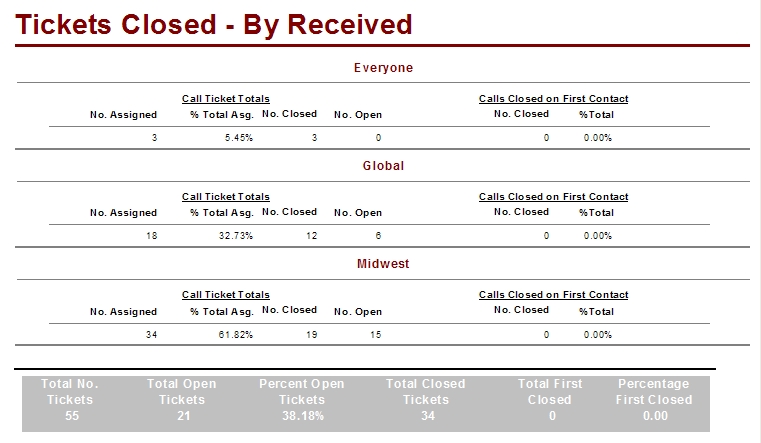 ………and Assigned To and Assigned Date for the Tickets Closed – By Assigned report.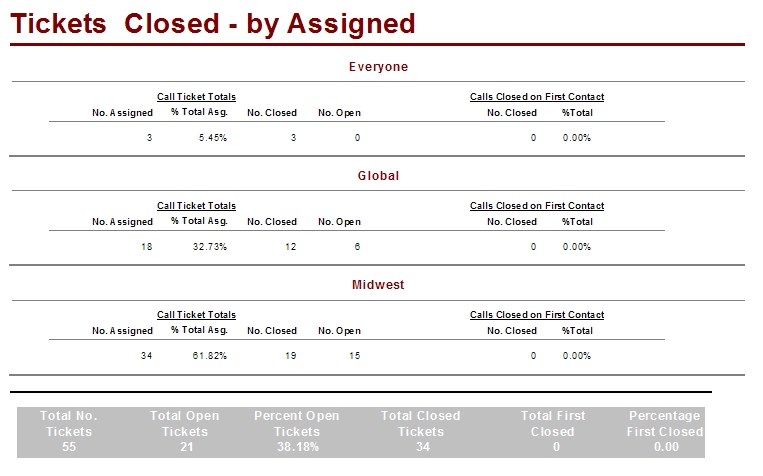 The reports seem accurate and provide the data in a clean easy to read format. Very confusing as to why there two basically the identical reports in the system. I leave it you to detirmine which one to remove from the system.
I think I can cover the last three reports in the same post next week, then we will start looking at addressing the issues found in these posts. Thanks Geo
Hey, we combined these two reports, follow this link to see how and download the report.