Join us to learn about the features and improvements coming in the next release of SalesLogix.

The next release of
SalesLogix is right around the corner, and we want to give you a chance to take
a peek before it's available. Here is a list of the features that are slated for
this release:
Resources
– Add resources when scheduling an activity in the Web client.
Standard
Problem/Resolution – Associate standard problems with standard
resolutions in the Web client.
Qualifications
– Manage Lead Qualification Questions in the Web client.
Secured
Actions – Manage user actions in the Web client.
Quick
Forms – Editable SData grid control.
What's
New Module – customize the tabs for the What's New module in the Web
client.
Mobile –
Calendar views.
Mobile –
Complete Activities screens.
Mobile – Notes/History area.
Mobile – Opportunity Products.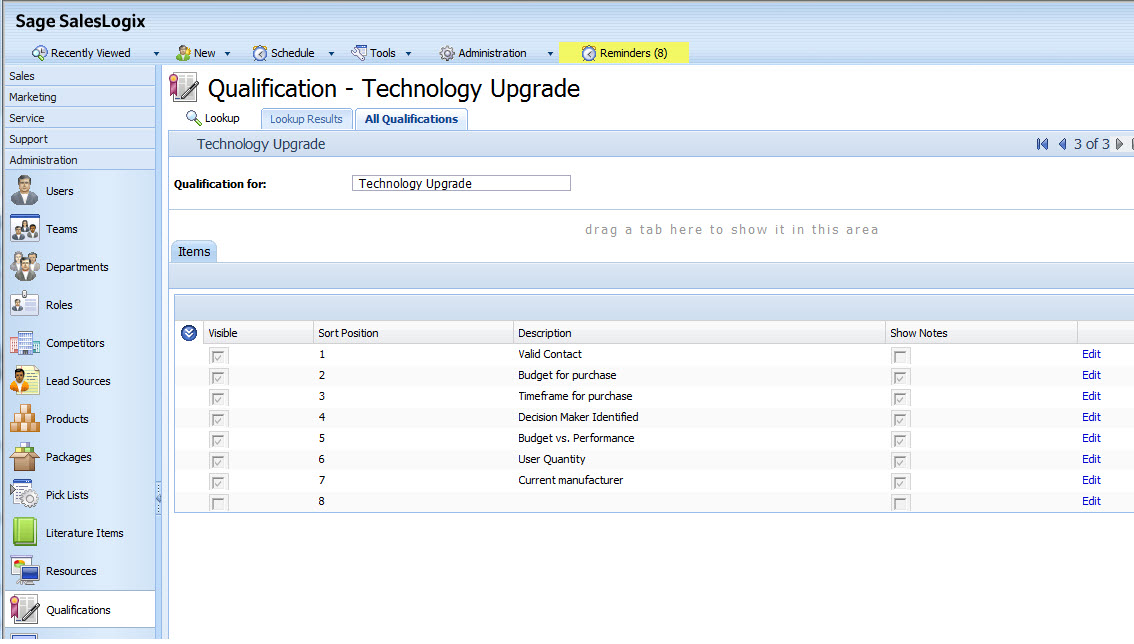 What: SalesLogix Spring
2011 Sneak Peek Demo presented by Scott Weber at Customer FX
When: Wednesday, May
18th, 2011, at 2pm CDT
Where: Online
via GoToWebinar
Cost: FREE!
-Brianna