I recently had a customer who had one user who was unable to use the drag and drop feature of the Saleslogix web client in version 7.5.4 and using Internet Explorer 8. After verifying version compatability, reinstalling the Desktop Manager I had no lock figuring things out. The weird thing was that all of the other Desktop Integration functionality worked (send email, record to history, mail merge) just not the drag and drop.
When you did try to drag and drop it threw a java script error in the browser like this: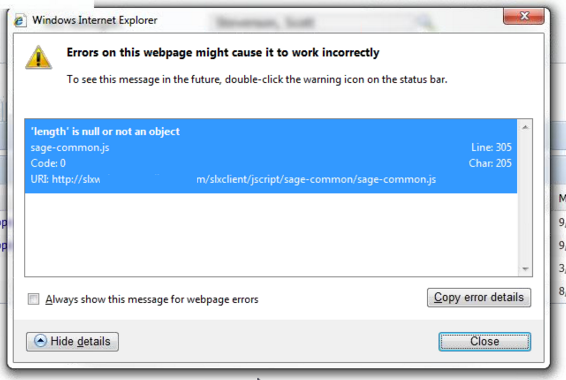 This was the only user in the organization having the problem. I took a look at browser add-ins but didn't see anything that looked onerous. next I started to dig into Windows user rights. After verifying the user had admin rights locally, I circled back to the browser add-ins.
Turns out the culprit was the Google Search Bar add-in. After disabling that drag and drop worked!