I recently ran into an issue on a new custom entity main view page in the web client where the groups for the new entity would not display. The tabs showing the group names would display but when you clicked on the tab no group list would appear.
I spent a lot of time running in circles trying to figure out what was wrong. Finally I discovered a stupid little thing I forgot. On the new entity page, I forgot to add the LiveGroupViewer smart part to the MainContent workspace in List mode like so: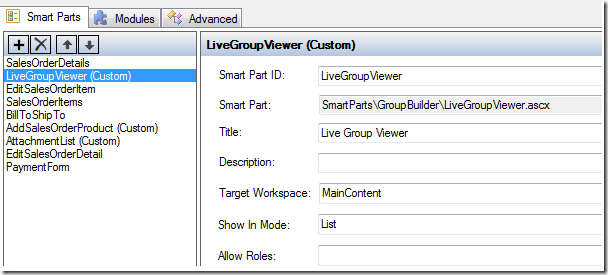 I had sworn that that component was automatically added to a new entity page prior to 7.5.3. Regardless, if you ever run into this behavior remember to check the little things!