I came accross a tip today that I didn't know about the SalesLogix web client in the slxdeveloper.com forums. I had no idea you could do this, but appearently this has been around since version 6.2.3.
In the web client, navigate to any record, then press F8. You'll get a message that pops up displaying the all the hidden elements on the page along with their values.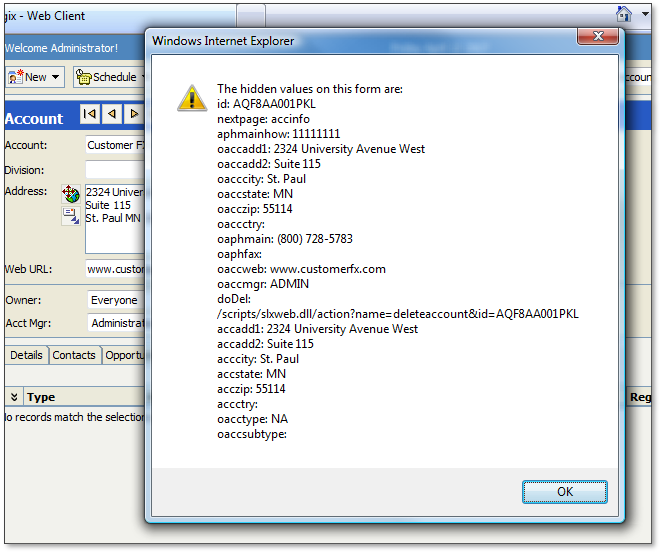 Wow. I think that is just plain cool! What a huge help with debugging. However, this is still turned on in a production system. In the thread discussing this on slxdeveloper.com, Jeff Ballard points to these places where you could turn this off:
One other way to disable it (that might be easier) is to open the body.css file, and in the BODY section, remove (or comment out) the line

behavior: url(/slxweb/jscript/behaviors/pageinfo.htc);

That would unattach the behavior from the body tag.
But for working with the SalesLogix Web Client, this will be a big time saver.