A very subtle, but useful change in the version 7 Architect is the addition of line numbers and visual indicators for bookmarks in the code editor window.
Bookmarks were supported before, but there were no visual indicator for bookmarks (take a look at my previous post on bookmarks for how to set them). You can now see them in the code window. The addition of line numbers will certainly make things easier to manage and debug as well.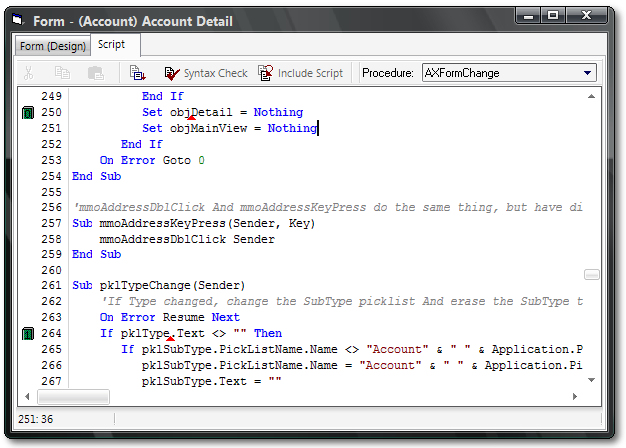 To turn on line numbering, go into options and on the Editor tab, enable "Show gutter" and then "Include Line Numbers". Small changes, but certainly welcome ones.