Continuing on with the Defect Family of reports, today we will modify the Defect Activity Crystal Report that comes with a standard Implementation of Sage SalesLogix . On December 08, 2008 in a blog post labeled SalesLogix Contract and Defect Level Reports, I wrote the following section on the Defect Activity Report.
Start Excerpt…………………..
The next report from the Defects area is the Defect Activities report, SalesLogix provide the ability to track, under the Defect Tasks tab, the Activities required for correcting a Defect. There was no evaluation data for testing against so I created two items in SalesLogix and ran the report. The report presented a parameter on if the report should display the comments from either Defect or the Activate level which I like.
Once the report opened I noticed that the defect I was working with only displayed one of the two activities. Again, I looked at several items to try and determine the issue, to no avail. I also discovered that the Received Date label has the Completed Date data displaying and the Completed Date label has the Received Date data displaying.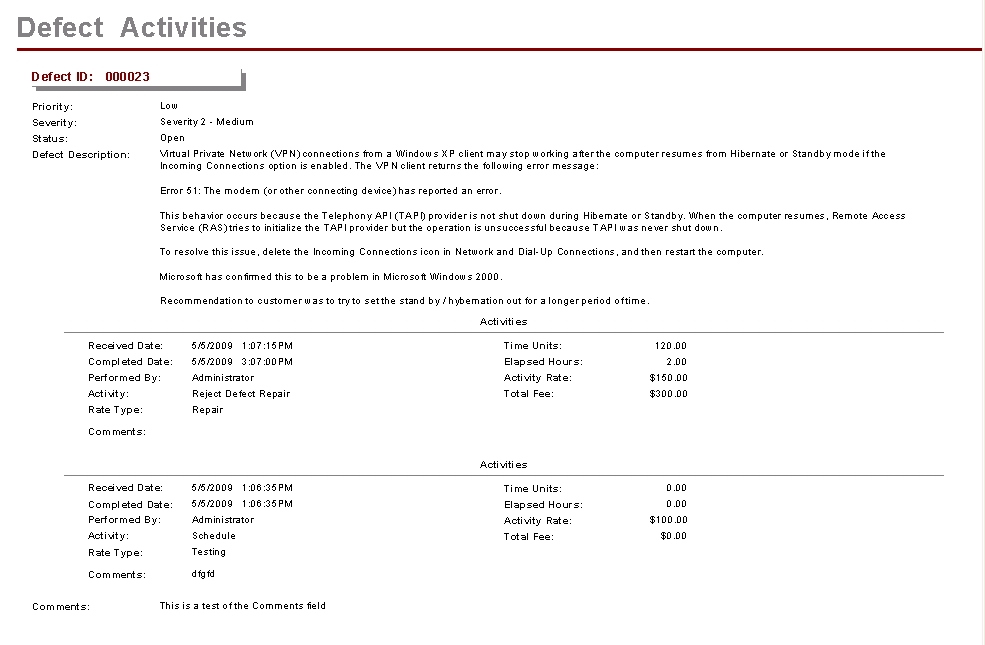 End Excerpt ……………………
To be honest, in Sage SalesLogix Version 7.5.1, I was not able to reproduce the issue where only one of the Activity records displaying. The other issue with the two dates fields that are switched still existed. I will fix this issue and then add some additional Defect information. The additional Information I am going to add is the Area, Category, Issues, Type, Subject, and Resolution fields. I updated the report to display as Portrait instead of Landscape and then set all of the labels to show bold. I also updated the Activity fields to not display if there were not any activities entered for the Defect.
I think you will like this updated report.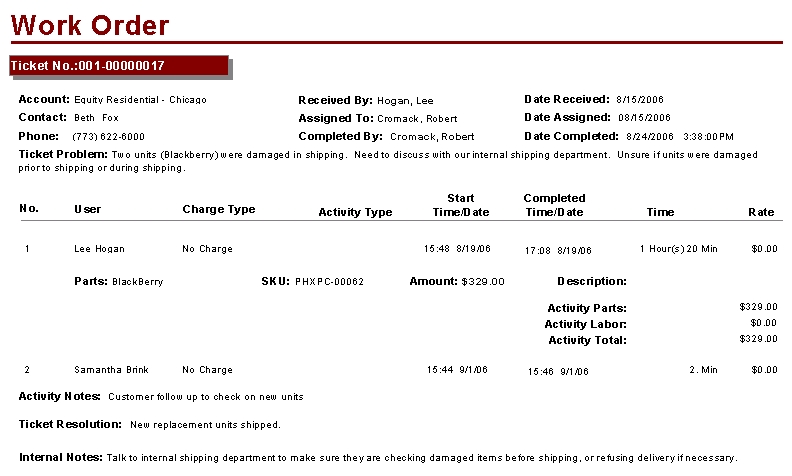 As always, the free download of this report is available using this link.
Get all of our Free SalesLogix Reports here…
Nice spring storm going on outside right now. Anything is better then Snow. Keep Smiling.