InboxGuru recently announced that they had a number of new features for users to take their email marketing to the next level.  Check out what's available:
Create multiple unsubscribe pages to use in emails, whether it be for different languages or different branding. You still have the option of our original unsubscribe page as well.
Now you can easily create one or multiple manage preference pages to give your recipients the option to opt in or out of specific communications. No more work around!
Create folders to help you organize your template, campaign and landing page libraries.  Also featured is an easy drag and drop method of moving your existing content into your new folders.
Create teams to organize your users within InboxGuru. Then, when searching for your content, filter by content created by users in selected teams.
Set a default Reply-to Address
Now you can set a default reply-to address for your domain(s). Before, the reply-to address would default to the email address of the user logged in. This removes the step of needing to change that each time a new campaign is created!
Last but not least, here are some additional improvements…
A brand new search tool that will allow you to filter your content libraries by users, folders, teams, status, etc. This search tool is being added to template, campaign, landing page and asset libraries. Also to note, this search tool is viewable when in list view!
When viewing your landing page library you can now see each landing pages' impressions in addition to leads captured. Impressions means a contact visited your landing page while a lead captured represents how many contacts completed the form.
Another landing pages enhancement comes within your form editor. A new drag and drop tool has been added to more easily re-arrange the order of your form's questions. Additionally, there's a more modern icon to edit, delete or insert new questions!
The flow designers now feature a zoom in and out tool as well as the ability to switch your flow from vertical to horizontal! Even better, it will remember your view preferences for the next time you go into a campaign or landing page flow.
Add any landing pages that are linked in your IBG emails to your Infor campaigns! Now if a target from your campaign clicks through to your landing page from the email and completes it, you will see an additional status of "Registered" by your Infor campaign's target!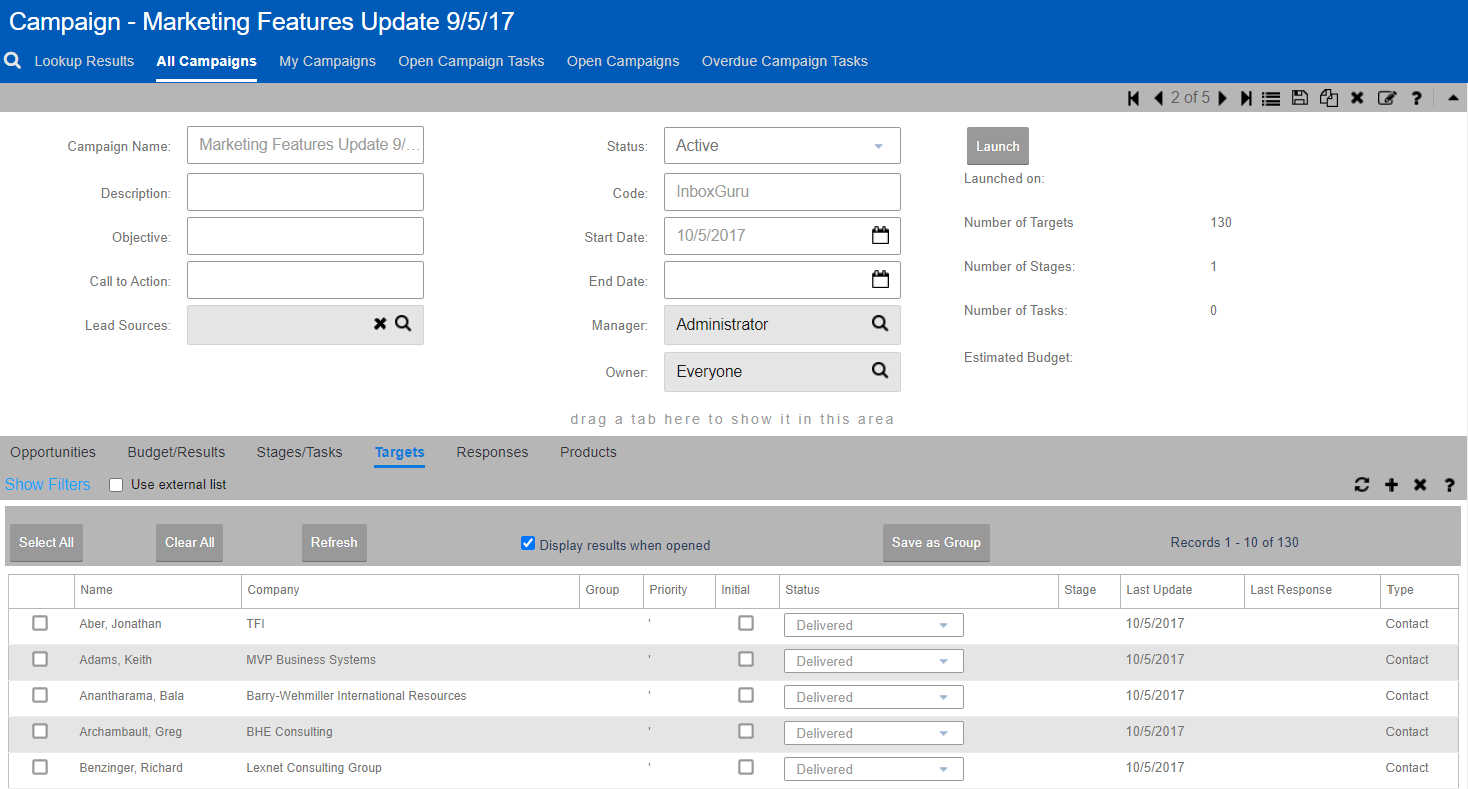 The last set of new features reside in the drag and drop template/email editor. You may have noticed the following new content options:
Mobile reverse stacking: When stacking multi-column rows for mobile viewers, you can now reverse the order your columns stack.
Menu content block: Create menus, including a mobile friendly menu option. Read more.
Title content block: Add a title content block with heading tags (H1, H2, H3). Read more.
Icons generator content block: Create your own custom icons to add to your email. Read more.
GIPHY content block: Add some fun to your emails with GIF animation. Read more.