The Quick Find functionality in the SalesLogix web client is a fast and easy way to look up information from many different areas in SalesLogix, but did you know you could modify the layout of the various lookups displayed in that interface? The functionality is a little hard to find if you don't know where to look, but this post will explain how you can modify the Quick Find lookups.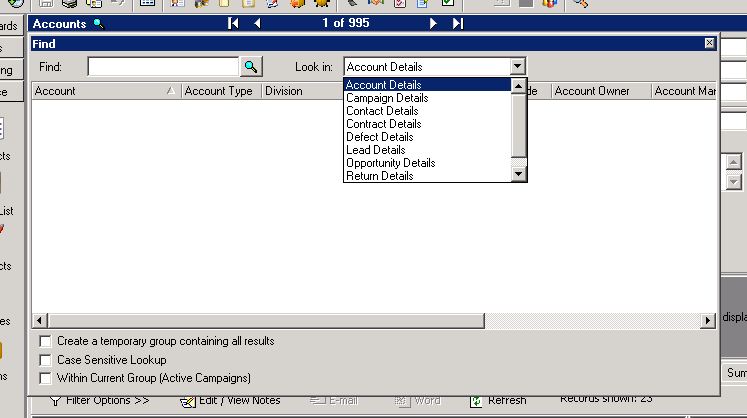 For this example, I'll look at the Account Details Quick Find. All the lookups for this functionality are found with all the others under the Manage|Lookups menu in SalesLogix Architect. For the Quick Find for Account Details, it is the Account.Account lookup.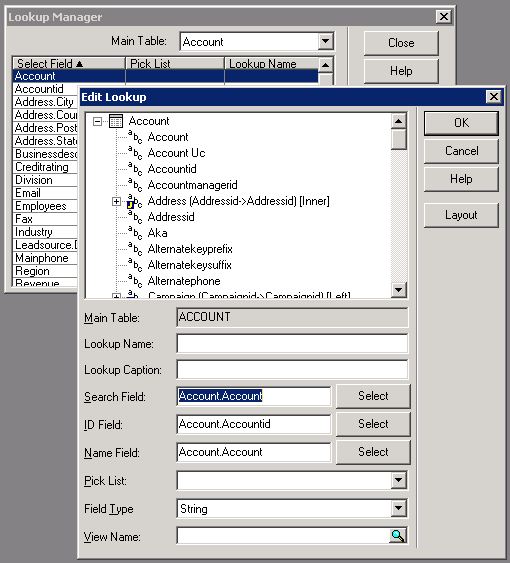 Once you have the lookup, it's a simple matter of changing the layout to include whatever fields you want to include. The only problem is this… there are many lookups defined under account, as there are for contacts, opportunities, leads, etc. How are you supposed to know which of those lookups are utilized in the Quick Find view for each entity?
The answer to that lays in the properties for the Main View for each of the areas. If you look at the Account Details Main View, you will see a property called "QuickFindLookup". This property defines which lookup is used for that entity.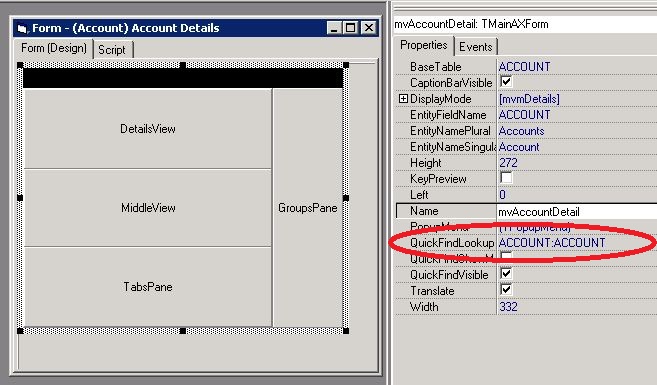 Once you have that information, you know which of the lookups you want to modify. You also have the option to define a different lookup to be used for the Quick Find for that entity.
That's all there is to it. Once you know where to look, it's easy to change the Quick Find functionality for each entity.
Thanks for reading!
Jason