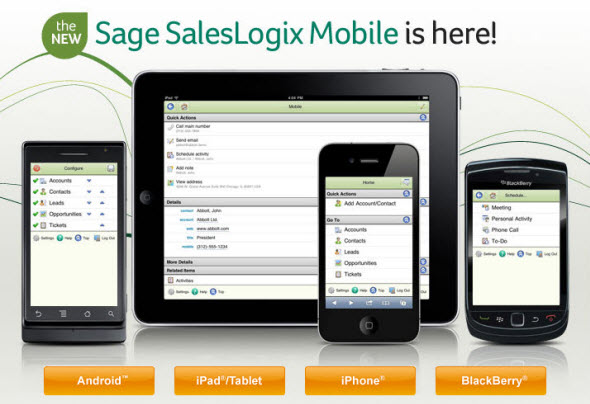 Sage announced the new SalesLogix Mobile solution to Business partners today, based on the HTML5 framework. The new SalesLogix Mobile will work on all popular smartphones and tablets. So now we have:





SalesLogix iPhone






SalesLogix iPad






SalesLogix Android






SalesLogix Blackberry
Best of all, because of the platform Sage chose, it will be easy to support your users regardless of what type of device they have. In fact, the same users will be able to use SalesLogix Mobile on multiple devices – say an Android tablet like the Motorola Xoom when they're at home and their iPhone when they're out and about. Pretty cool. Stay tuned, we have a bunch more info coming.