The tab control is very simple to use, yet gives you another way to organize controls on new views you create in SalesLogix.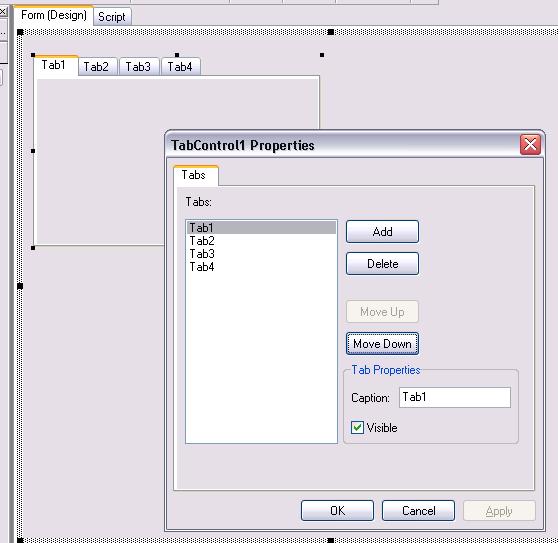 The tab control will act as a control container, similar to a panel
control, but with separate containers for each defined 'tab' in the
control. The 'Tabs' Property of the control launches the Tab Control property page which allows you to define each individual tab you would like in the control. To add other controls to a particular tab, you need to change the ActiveTabIndex property for the control in Architect, then when the correct tab has focus, simply add controls to the tab as you would do for any other control container. When you are finished, make sure you set the ActiveTabIndex property back to the index of the tab you want to initially display in the control.
In addition, you can manipulate existing tabs in the control via code. Most of the properties for the tab control apply to the control as a whole, but you can use the tab property to manipulate individual tabs by index number. For example, say you wanted to display certian tabs based on some criteria:
If <condition> = True Then
TabControl1.Tabs(0).Visible = True
TabControl1.Tabs(1).Visible = False
Else
TabControl1.Tabs(0).Visible = False
TabControl1.Tabs(1).Visible = True
End If
In this example, if the condition is met the first tab will be shown and the second will be hidden with the opposite being the case if the condition is not met.
That pretty much covers the basic usage of the Tab Control in SalesLogix. I hope you found this overview helpful! [:)]