There are times when the Attachments on the SalesLogix Lan and Web clients start to open slowly and the Attachments grid under the Accounts, Contacts, Opportunities, and Tickets take an eternity to open. Today we will explore methods to decrease that lag and keep your Documents folder under control. The Attachments grid display will improve significantly if you opt to use Virtual Server Side Cursors. For more information follow this link A Detailed Explanation of VSSC .
This Screenshot of the Account Attachments form properties shows you where to set the flag.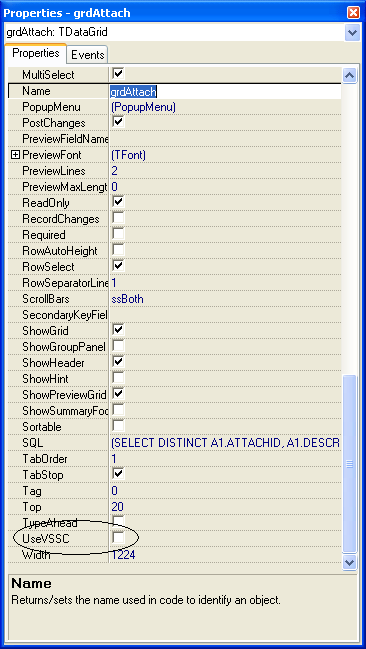 Now that the lag time for loading the grid has been addressed let's look at the actual Documents folder. The first thing to check for is the number of files. If your folders are holding more then 30,000 files the SalesLogix open attachment option may take quite a while to open. There are other factors, such as network traffic, the network transfer rate, and the actual size of the file you are opening, but these factors may be beyond your control. So one thing you can do is reduce the number of files in this directory by deleting unneeded image files and .jpg files. If your users are in the habit of adding all attachments when the drag an email into SalesLogix odds are there will be many small files containing logos. Removing these files is a good place to start. Are there large numbers of attachments linked to Accounts that you no longer do business with? Do you have attachments that are marketing material from years ago? Are there proposals from past employees that are no longer needed? You can probably come up with some more valid reasons to trim the Document folder, and once you do reduce that folder size you will see better performance in the SalesLogix Client. Good Luck!