By using the Systems Menu functionality, you have the ability to customize the Administration and Main menus in Sage CRM. As an example, I'm going to add a custom menu item to the main Sage CRM
menu to launch the view to create a new Person record in Sage CRM.
System menus are managed under Administration|Advanced Customization|System Menus. Once there, select "Main Menu".
Caption – The Text displayed under the menu button
Action – Set to "other" for this example
System Act – This is the functionality launched by the button. For this example, I'm using "newperson"
Bitmap – The icon that displays on the button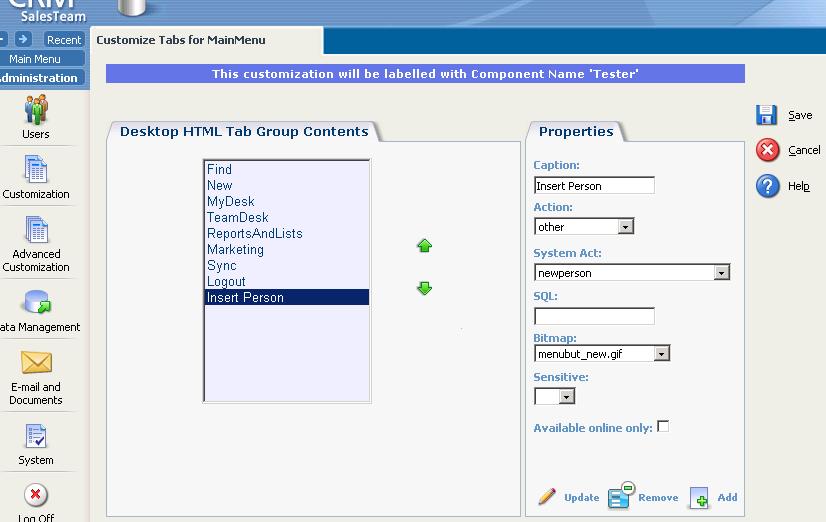 Click "Add" to add the new menu item to the main menu, and click "Save" to commit the change.

That's all there is to it. You now can directly create a new Person record from the main menu. There are many different functionality options that can be launched via a new main menu item. It'd be worth the time to review the other items under the System Act property to see what else is available.
Hope you find this post helpful. Thanks for Reading! [:)]