I wanted to run through quickly how to set filters when using the OpenDialog in the SalesLogix LAN client. When using OpenDialog, it's nice to be able to define filters so that your users only see the type of file that you want them to open. This is really easy to set up.
The Filter properties of the OpenDialog control displays two columns; Filter Name and Filter. The Filter Name column is what is displayed int he "Files of type" dropdown in the the actual Open form. The filters column defines the filters themselves. You do have to define the file extentions in BOTH columns otherwise the filtering will not work.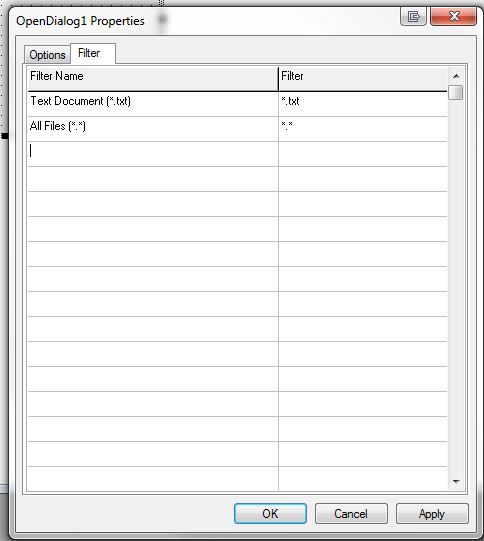 In my sample, I am setting a filter for text files, as well as all files. If you want to define multiple file types such as word documents (doc and docx), all you have to do is separate them by semi-colons. In that case, the value in the FilterName column would be "Documents (*.doc;*.docx)" while the Filter column would contain "*.doc;*docx"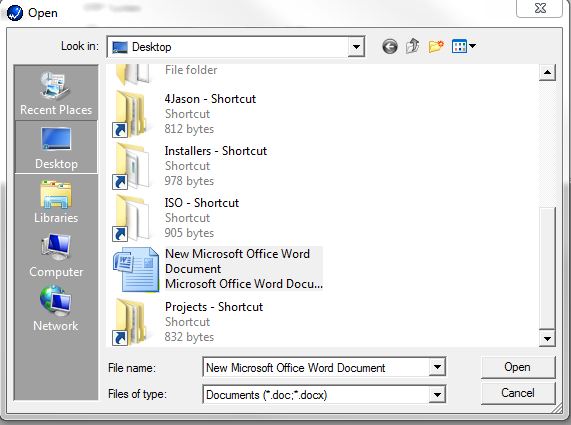 That's all there is to it! Also, there are a bunch of options listed on the options tab when looking at the filters property for the dialog, which control much of the behavior of the dialog itself. I'd recommend taking a look through those options also to see how you can control the behavior of the OpenDialog.
Thanks for reading!