As we continue adjusting the Crystal reports that come with a standard implementation of Sage SalesLogix we come to the Opportunity Detail report. I wrote about this report in a blog post on January 6th 2009. Here is the link if you want to revisit the post. This is what I wrote on the "Opportunities Detail" report.
Start Excerpt……………………
The first thing I notice when the report opened the report is written to the width of portrait but saved in landscape leaving a lot of white space on the right side. This could be adjusted by tightening up the Opportunity header information and formatting the date fields correctly then resetting the page set up. I like the way the report holds each group together so there is no doubt what section of the report you are on. I see some of the sub report data gets cut off on the right side. This report can be really long so I will just show the first couple section for this one Opportunity.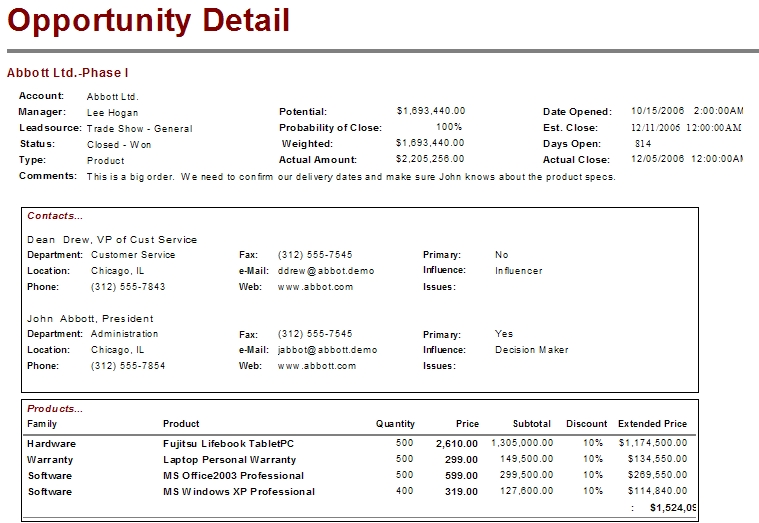 End Excerpt………………………………
Not a lot to write about today. This report is already well structure, it was just not finished to fine level of detail. Basically all I am going to do is take this report from Landscape to Portrait and play with alignments and formats of the fields. I hope you like the outcome.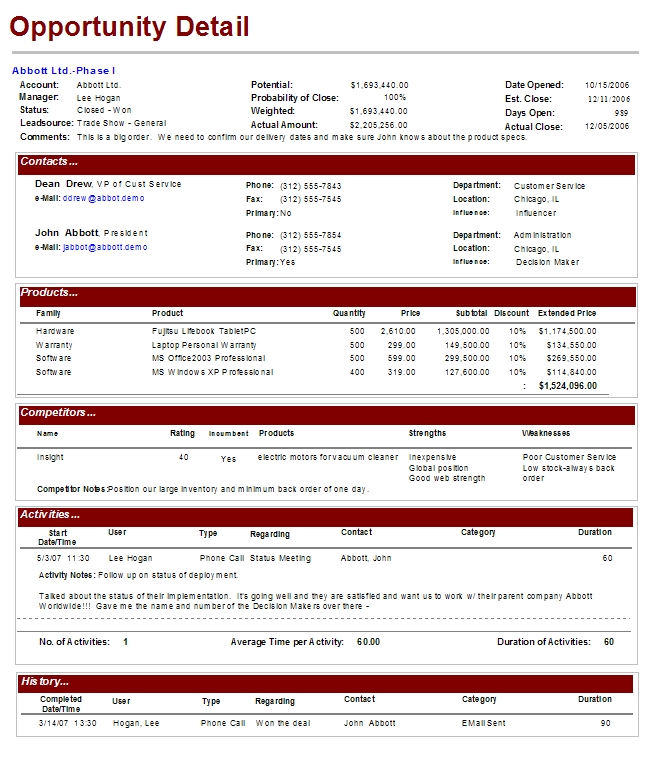 Download the updated Report here and thanks for reading.
Get all of our Free SalesLogix Reports here…
Please – Keep Smiling.