In the SalesLogix web client, the web viewer license type offers a low cost way of accessing the SalesLogix web client. It is limited in what can be done, specifically it is read-only with the supposed exception of being able to schedule activities and complete activities, and insert notes and history.
Because of the limited functionality granted to the web viewer, some items are hidden when a web viewer logs into the system. The way that SalesLogix handles this is similar to they way described here and here, by utilizing a web module.
If you look in the Application Architect at the Project Explorer and expand out the Project…Portal Manager…Sage SalesLogix. If you open the Sage SalesLogix properties window, and click on the Modules tab you can see the global modules that are deployed.

As you can see, one of the modules is called Sage.SalesLogix.Web.Modules.WebViewerModule. Using Reflector we can examine this assembly. The assembly is actually called Sage.SalesLogix.Web.Modules.dll.
In the Assembly there is a class called WebViewerModules. Inside this class are two private methods:
RemoveMenuItems
RemoveNavItems
If we look at these methods we can see the items that are removed for the web viewers: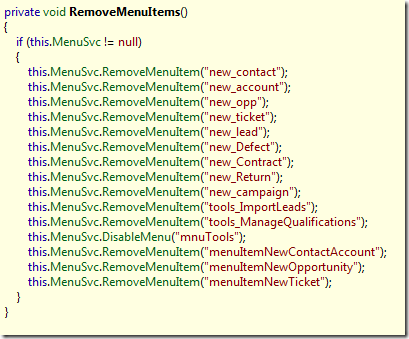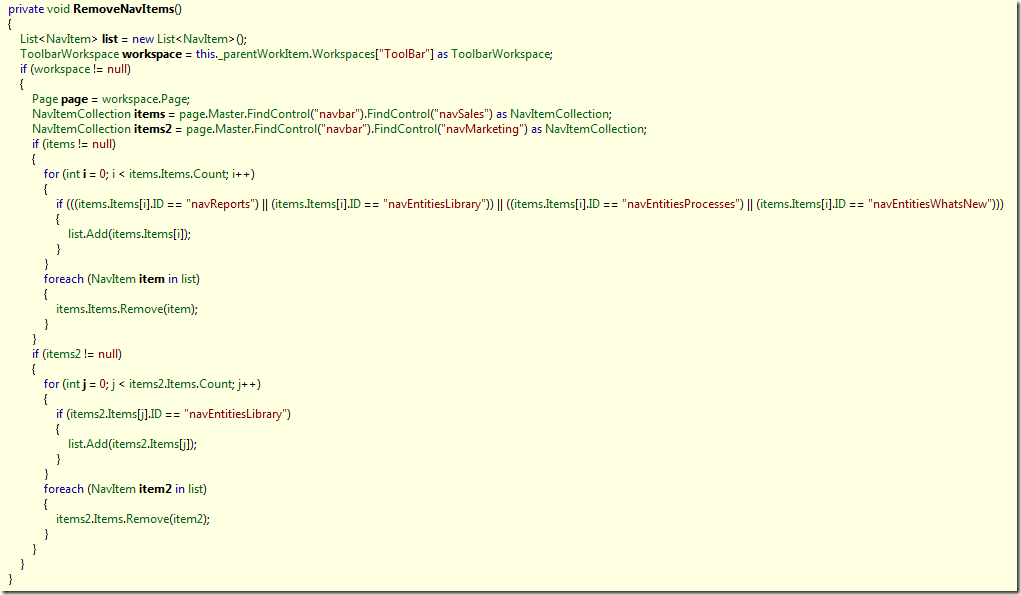 One of the curious things is we can see that Web Viewers do not have access to Reports or the Sales Library nav items. This is a bit strange since neither of these areas are editable for any users.
SalesLogix 7.5.3 will be introducing a capability to grant or restrict access to specific areas per user. I would imagine this will extend to web viewer users, so I do not know if the functionality described here will be changing at all.