I thought I would post a quick note on how to find the extended description of an item in the MAS 90/200 database structure. I frequently forget which tables are needed in order to get the extended description.
The MAS extended description of a product as shown below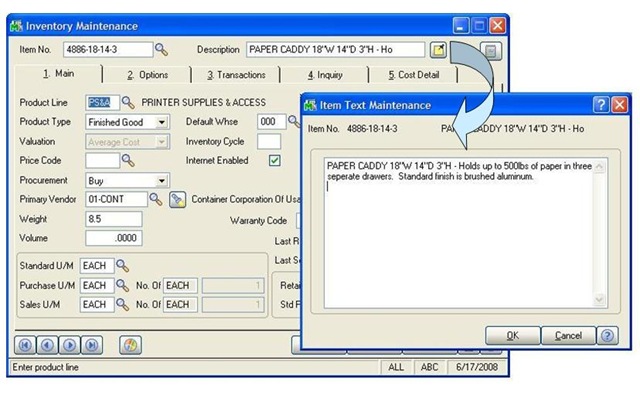 The following tables are needed to retrieve the extended description:
IM1_InventoryMasterFile
CI_Item
CI_ExtendedDescription
The tables are joined in the following fashion:
IM1_InventoryMasterFile.ItemNumber -> CI_Item.ItemCode ->
CI_Item.ExtendedDescriptionKey -> CI_ExtendedDescription.ExtendedDescriptionKey
The field that holds the extended description is CI_ExtendedDescription.ExtendedDescriptionText.