I blogged a while back about using Vista for developing for SalesLogix 7.2 Web without using IIS but instead using the ASP.NET Dev Server. I wanted to outline some additional tweaks you can make to get the SalesLogix portals running on full-blown IIS7 on Vista as well.
While it is not officially supported to run SalesLogix 7.2 Web on IIS7, you can make some tweaks to get things running. The first thing you'll need to do is turn on (install) the IIS6 compatibility for IIS7. Don't bother looking for that in the IIS console, you add that by going to Add/Remove in Control Panel.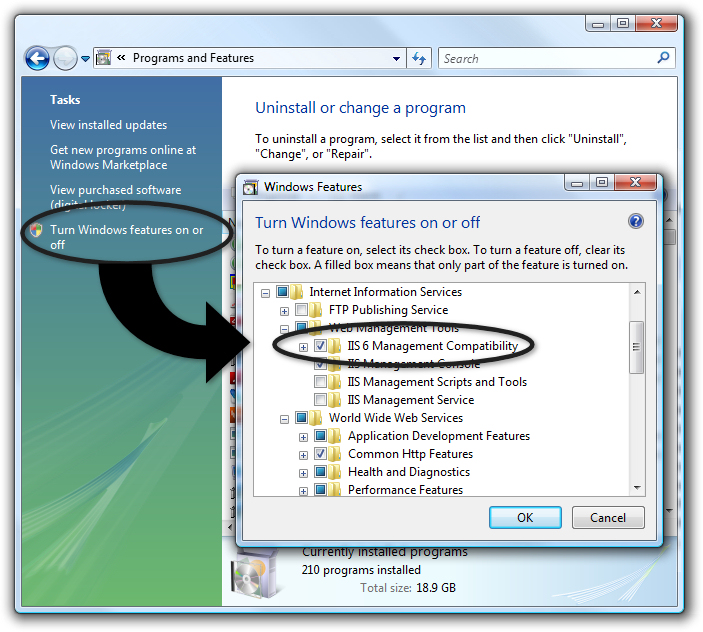 You need to add the IIS 6 Management Compatibility, at a minimum. To be honest, while trying to get SalesLogix working on IIS7 I tried all sorts of combinations of settings, so there may be others to add as well (leave a comment and I can check my settings to compare).
Once everything is installed, the second item has to do with the application pool for the deployed SalesLogix portal. In IIS, create an app pool for your SalesLogix Web portals. Make sure it is set to use .NET 2.0, but the important thing to set here is to use a Classic pipeline, not integrated.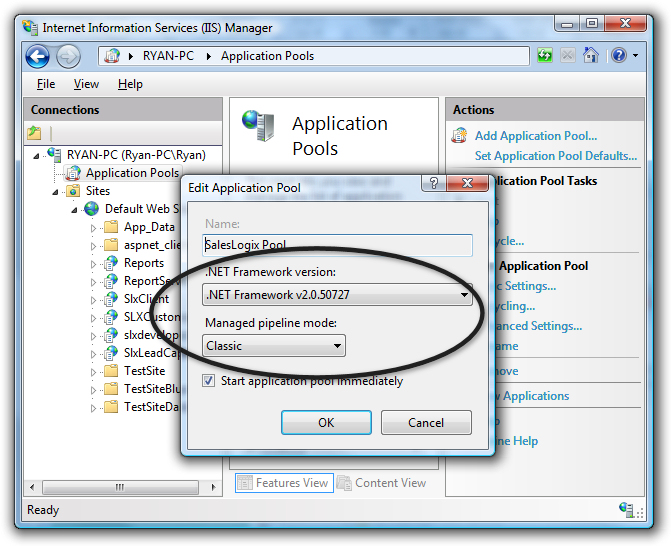 Of course, also make sure your deployed SalesLogix portals are using this new app pool as well. So that is really it. You should now have it working. One more thing to note, if you're running 64-bit Vista, make sure you also read Mark Dykun's post on the additional necessary tweaks you'll have to make there as well. Good luck!