Keep it simple is the theme today, lots of screen shots, but it will provide you the ability to make a side by side comparison of each of the label reports. There are quite a number reports in this category which I believe adds to the confusion of the Sage SalesLogix reporting area. As I prepared for this blog I decided there are really four main groups – #10, A4Avery, 3 1/2 Diskettes, and Avery. All reports except the diskettes use the condition filtering fields of AccountManagerID and ModifyDate. The diskette reports do not use condition filtering by user or by date.
To make the comparison easier, I started each screen shot from the upper left corner of the report so you will get an idea of the difference in layout between each report.
I shrank down the #10 Envelope report because of space. The only thing I thought of to improve this report was to build in the return address.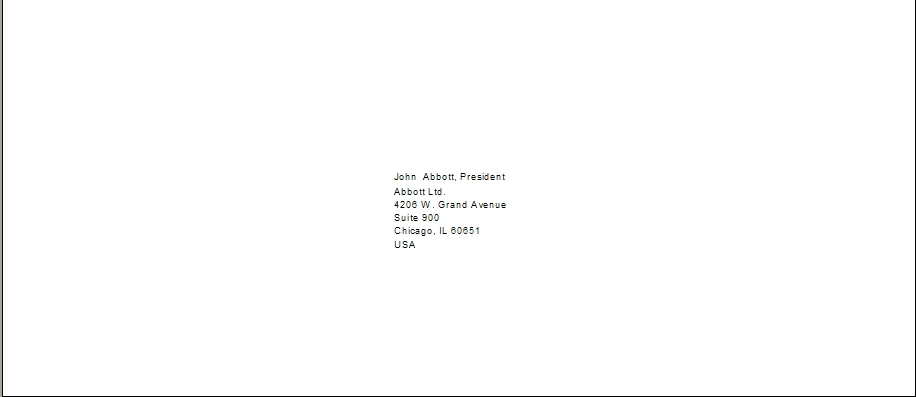 The are not a lot of differences between each of the A4Avery reports, just minor things that you can observe for yourself.
L7159

L7160
L7162

L7163

L7164

A4AveryL7664 -Parcel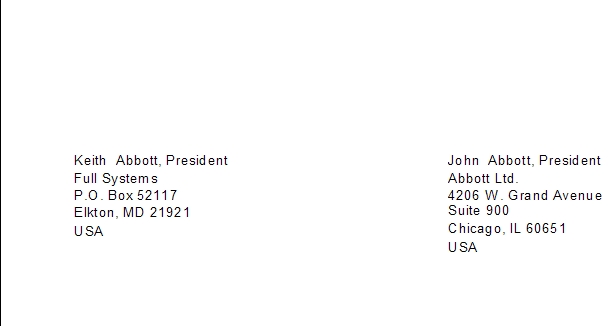 Diskettes are little out of date but they are part of the standard reports so I included them in this post. One thing I really liked was the ability to add data to the report using the report parameters.

You will see below how the information displays. These reports use the User table but I thought a good suggestion might be to create the same report using the Contact table and design Name tapes for conferences or meetings.
A4AveryL7664 – 3 1/2 Diskette

Avery 5196 – 3 1/2 Diskette

Avery reports are not that much different from the A4Avery reports as you will see.
Avery 5160

Avery 5161

Avery 5162

Avery 5163

Avery 5164

The main thing to remember is that some of these reports may have to be adjusted for use with your printer. Report boundaries sometime go outside your printer configuration or the style of the labels you are printing onto may not match the report layout. Best advice is to find the label that works for your business, modify it for your printer and remove the rest.
Happy New Year to all. Remember those troops and their families.
Please Don't Drink and Drive or allow your friends to. Better to have them mad at you then to have them dead or in jail.
Keep Smiling:-)