In my previous post, an Overview of SData, I outlined the working parts and anatomy of the web enabled API for SalesLogix known as SData. In this post I will show you how to take your first step with how to get the SData Client Library.
Getting the SData Client Library?
As I mentioned in my previous post, the best route to take when using SData is to use the SData Client Library. While it is possible to parse the payload XML in an SData feed, using the client library will make this a very easy task. There are a few places to get the SData Client Library, however, the best and easiest place is from the NuGet packaging system. NuGet is a packaging system that you can install as an extension in Visual Studio 2010. You can get NuGet from the Microsoft Extension Library here. Once it is installed in Visual Studio, you can easily add libraries to projects – including the SData Client Library.
With NuGet installed, you can right click on the References folder of your project and select "Add Library Package Reference"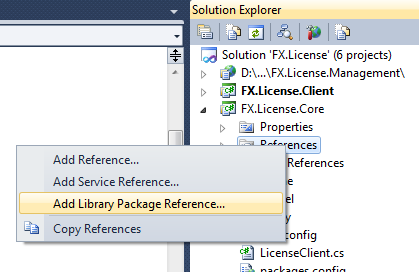 The NuGet dialog will open and you can search for SData and you'll find the SData Client Library.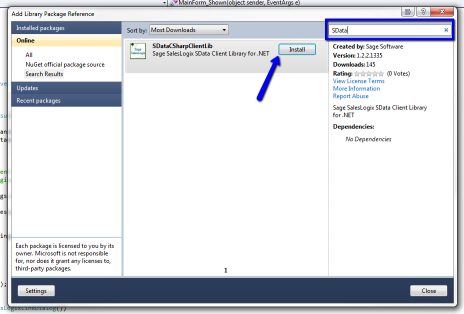 Click for larger image
When you find it, click the "Install" button and it will be downloaded and added to your current project. Some of the other ways you can get the client library is direct from it's github repository. Stay tuned next time when I'll show you how to use the client library and easily work with SData.