Changing the Opportunity Lookup Results Group Layout
1. Open Architect as Admin.
2. Go to Manage/Lookup.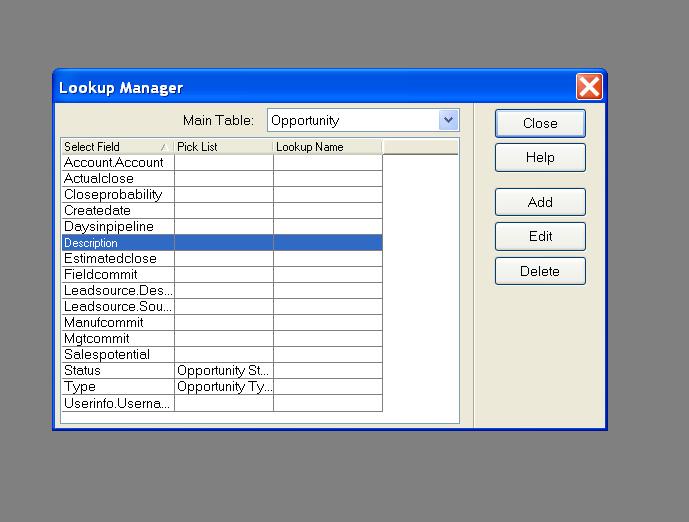 3. Change the Main Table to Opportunity on the top of the screen.
4. Highlight "Description" and click on the Edit button on the left side of the screen.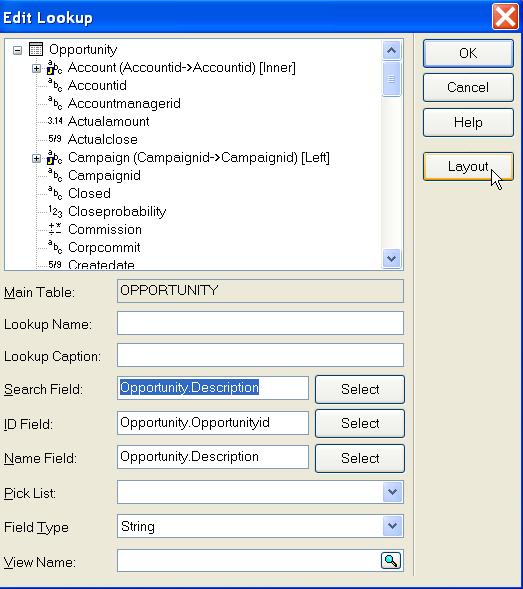 5. Click on the "Layout" button.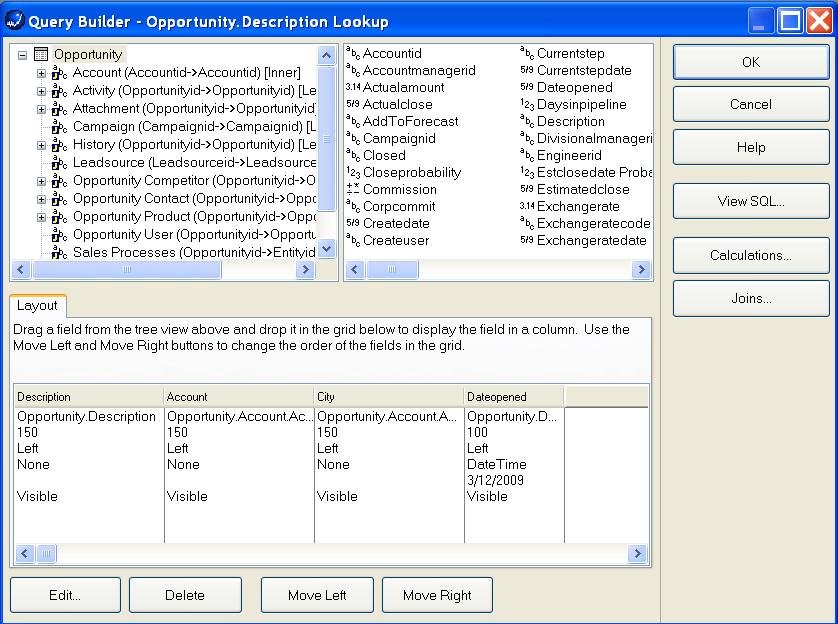 6. Drag additional fields from the top of the screen into the layout at the bottom of the screen. If you wish to delete fields…Hightlight the field, right click and choose delete.
7. Click on Ok when you are finished.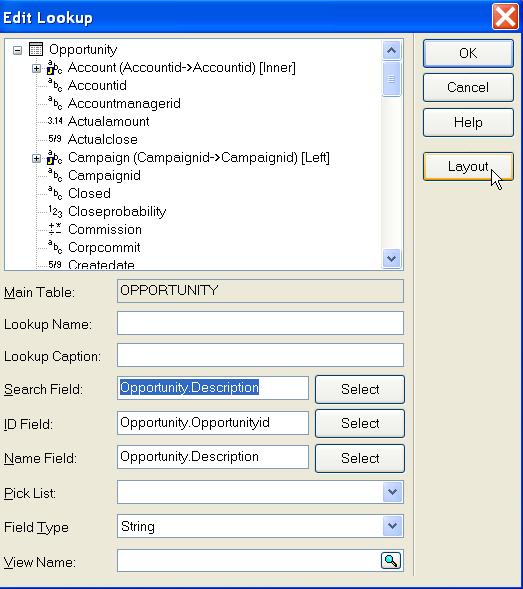 8. Click on OK again.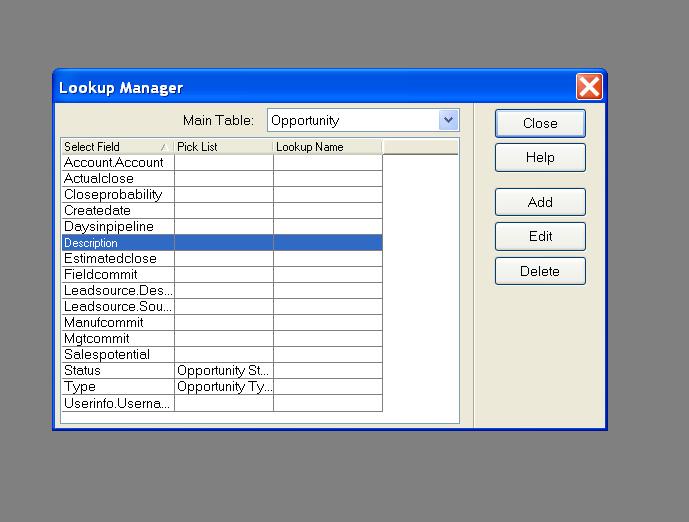 9. Click on Close.