Since the SalesLogix web client utilizes ASP, it's easy to customize the look and feel of SalesLogix to add your own branding for a more personalized user experience.
As an example, it's a simple process to change the login splash screen. Under the portal supportfiles, there is a file named Login.aspx which defines the parameters for the login screen.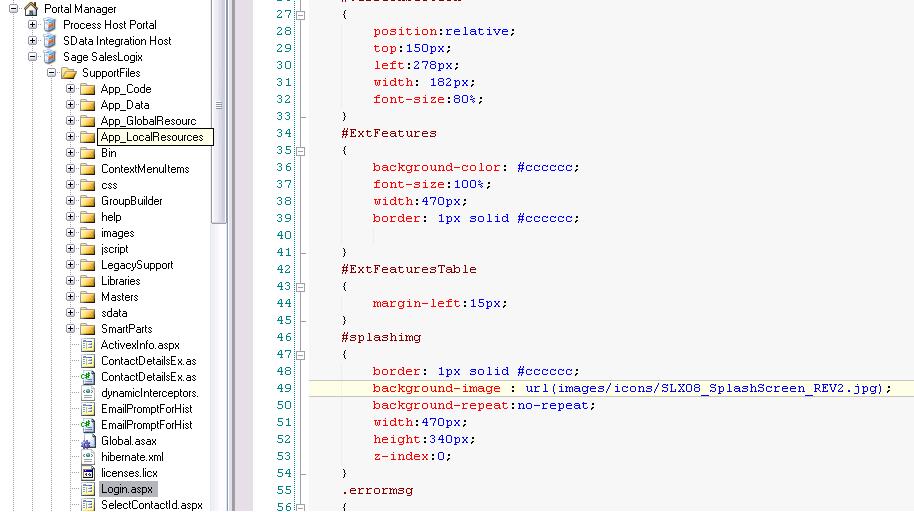 Simply change the background image displayed above to your own image and re-deploy. For the login screen, you'll want to maintain the same dimensions of the current jpg. Also, the red area displayed below must be left open to accommodate the login fields.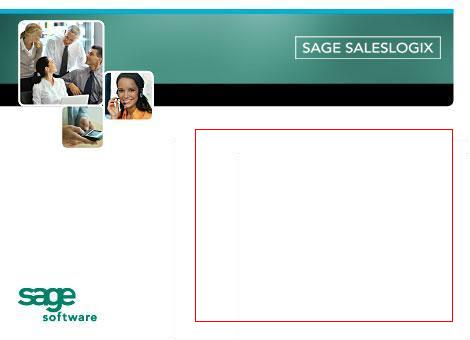 I put together a quick and dirty splash screen in mspaint and replaced the current JPG.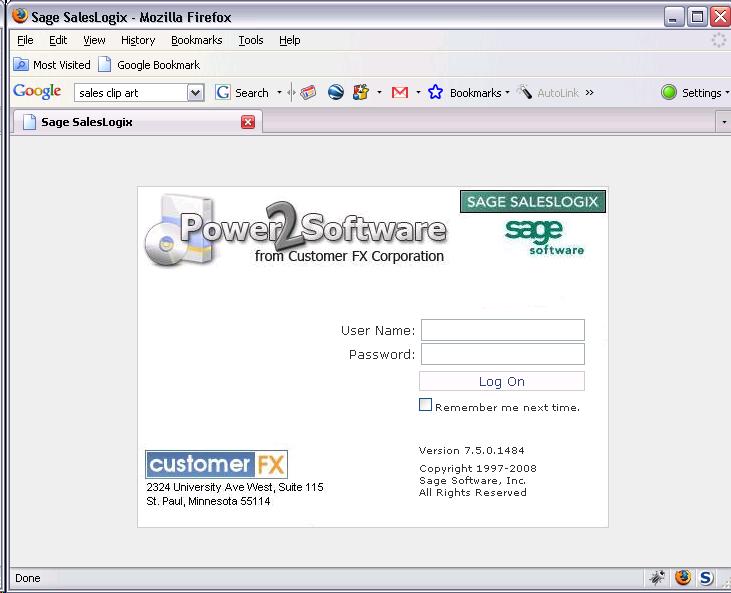 That's all there is to it! This is just a simple example, but feel free to experiment to make the web client your own.
(by the way, If you'd like to know more about our Power2Software, visit us at CustomerFX [:)])