The Account Hierarchy for SalesLogix Web module has a new home. I have moved the source to Github to make a public repository for the code and make it easier for others to get the latest source as I make changes to it (and hopefully get some contributions from others too who use it).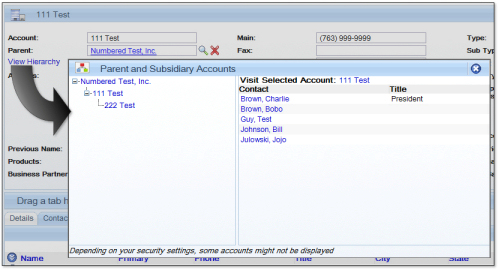 I released a public download of the Account Hierarchy module almost a year and a half ago for SalesLogix 7.2. Since that time it has had hundreds of downloads. I have make some tweaks over time and decided there needed to be a better way to share those tweaks. So, the Github repository will be the permanent location for this module going forward. Also, I opted to make the repository for the SmartPart ascx and cs files separate from a full model. This is intentional because I typically will use this in a full model that is already under source control. This way you can just clone the repository and copy the files into your working model as needed. Of course the full bundle will be available as well.
Also, I wanted to mention that the code is now licensed under the GPL version 3 license as well.